Salman Khan Arms License: Salman Khan had applied for a license to keep a gun in the past. Now he has got a license to keep a gun for self-defense. A senior police officer has confirmed this. Let us tell you that two months ago, Salman's father Salim Khan had received a letter threatening to kill him and Salman. According to ANI, Mumbai Police has said that an arms license has been issued to Salman Khan. He applied for it.
Mumbai Police said that recently he had received threats through a letter, due to which he had demanded an arms license for self-defense. A senior IPS officer confirmed that the license was printed recently when the actor met Mumbai Police Commissioner Vivek Phansalkar regarding his arms license application.

Officials said that as per the procedure for getting the license, the file was sent to the office of the Deputy Commissioner of Police (Zone 9) for verification. Criminal records were also examined in this. When the document verification and criminal investigation was done, considering the gravity of the threat, the police headquarters approved the file.
Salman's representative took the license
Salman Khan's representative obtained the license from the gun license branch at the police headquarters. On July 22, Salman Khan appeared before Mumbai Police Commissioner Vivek Fansalkar and the meeting lasted for about half an hour after which the process of licensing was completed. In the month of June, the security of Salman and his father Salim Khan was increased.
Read More: আত্মৰক্ষাৰ নামত বন্দুকৰ মালিকৰ অনুজ্ঞাপত্ৰ লাভ কৰিলে ছলমান খানে, 'ভাইজান'ই লাভ কৰিলে মৃত্যুৰ ভাবুকি
Threatening letter was received on June 5
According to the police, on June 5, Salim Khan along with his security went on a morning walk on the Bandstand walk. At 7.40 am, he sat down on a bench to relax, when his security guard received a letter that read "Moosewala jaisa kar dunga". Singer Sidhu Musewala from Punjab was shot dead allegedly by members of Lawrence Bishnoi gang in Mansa village on May 29.
Salman Khan got arms license after death threats, got his car bulletproof too
Salman Khan is the name of Bollywood whose millions of people are crazy, while the fan following of the superstar is as much an enemy. Salman Khan is called Bhaijaan of B-Town, good actors fill water in front of his stardom. In such a situation, a few weeks ago when Salman Khan and his father Salim Khan received a threatening letter. Mumbai Police immediately swung into action after receiving a threatening letter at superstar Salman's house.
At the same time, Salman became very cautious about himself and his father Salim's security and due to this his security was increased further. While Salman now walks in a bulletproof vehicle , he has now been issued a license to keep a weapon by the Mumbai Police. That is, now Salman Khan can keep weapons for his safety.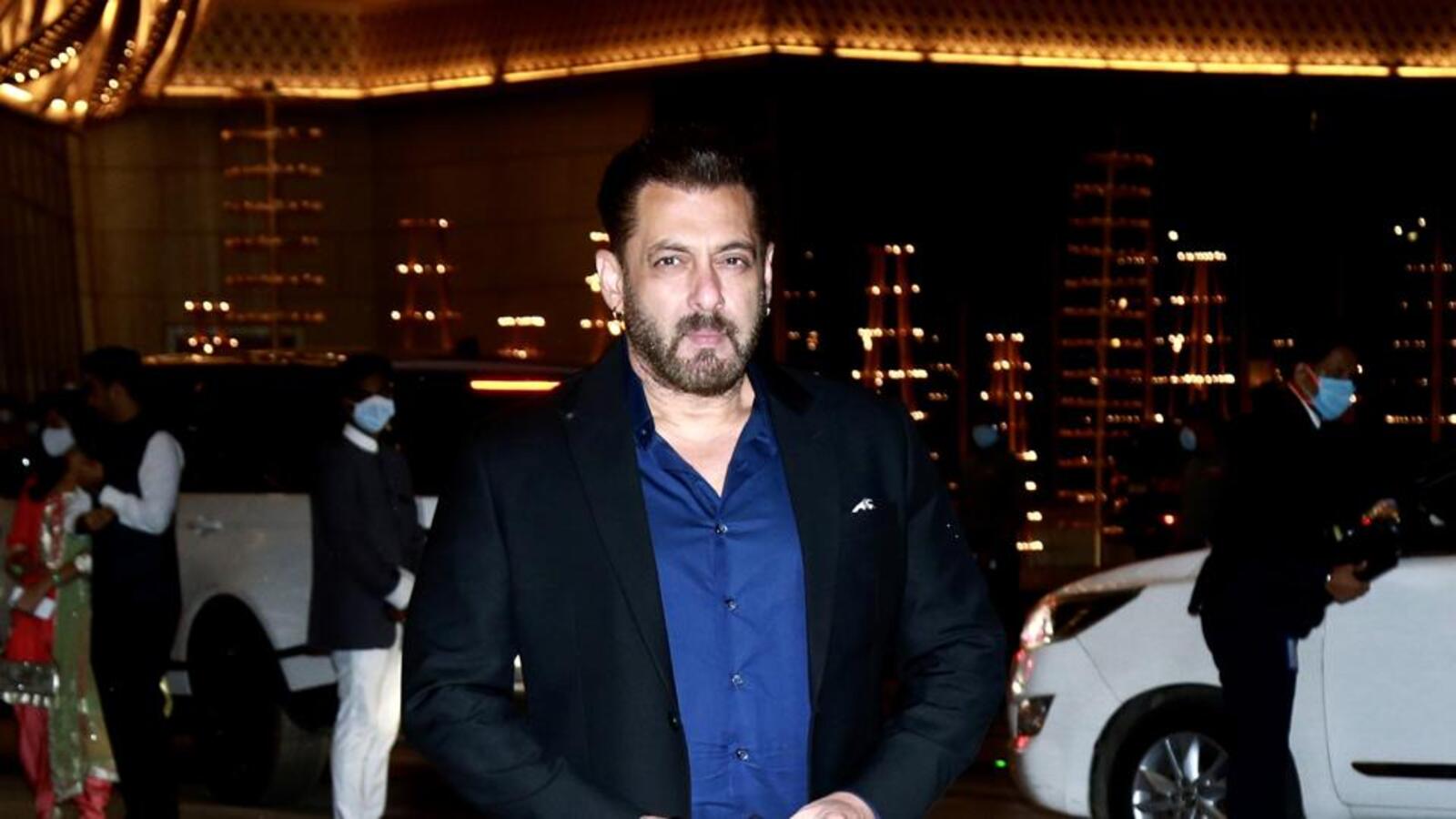 In fact , in the murder of famous Punjabi singer Sidhu Moose Wala, many stars had received death threats from gangster Lawrence Bishnoi. During interrogation to the police, Bishnoi had also confessed that he had also done a recce of Salman Khan's house two years ago and had done complete planning of the murder. At the same time, a few weeks ago, a threatening letter was received in the name of Salman and Salim Khan. It was written in it that you will also be in the same condition as Sidhu Moosewala did.
Read More: আপুনি জানেনে আপোনাৰ ডেবিট কাৰ্ডদুৰ্ঘটনা বীমা আৱৰণৰ সৈতে আহে? দাবী কেনেদৰে কৰিব লাগে জানক
Taking the threat letter seriously, Mumbai Police started investigation in this matter. At the same time, Salman also met the Mumbai Police Commissioner in this regard on 22 July. Also applied for the license of arms. Salman has also upgraded his car to make it bulletproof. With this, Salman now walks in a white colored bulletproof Land Cruiser and is accompanied by armed security guards.
Let us tell you that the case of threat to Salman is related to the blackbuck case of 1998. In this case, the actor is accused of hunting a black buck during the shooting of the film ' Hum Saath Saath Hain ' in Jodhpur. It is worth noting that the Bishnoi society of Rajasthan worships the black deer and considers it sacred. After this case, Lawrence Bishnoi had threatened to kill Salman , whose video also went viral some time ago.